As an Amazon Associate I earn from qualifying purchases.
Moving to a new home is an exciting yet exhausting task. Though it may seem simple enough as loading all of your stuff in a truck and taking it to your new home, it is significantly more complicated in reality. 
From the kitchen to the bathroom, there is a tremendous number of things that need to be kept in mind while shifting. Therefore, a comprehensive checklist like the one mentioned in this post can be quite helpful. Hence, whether you are moving to an apartment, condo or new home, keep reading to learn about the ten main categories of must-have items you will need while moving.  
Kitchen essentials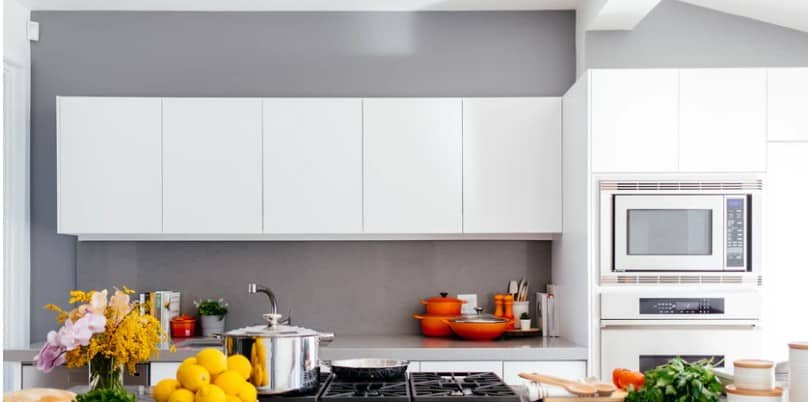 Firstly, we are going to start with the kitchen. The kitchen is one of the most integral parts of any home, and it has to be equipped perfectly to be functional and ideal. Therefore, make sure that you bring all the essential appliances and utensils with you when you're moving to a new home. Here is a quick list of items you need to prioritize for your kitchen. 
A refrigerator
A stove oven
A microwave
A food processor or stand mixer
Dishwashing soap, sponges and drying cloths
Pots, pans, a pressure cooker, and other basic cooking essential
A set of dishes, glasses, and cups for daily use
Fresh groceries
Toiletries
The toiletries are one of the most neglected items when people are moving to a new home. In the hassle of packing everything else, most people forget about the bathroom, which can cause a lot of inconveniences. Therefore, make sure you pack everything on the following checklist.
Toilet paper
Soap, toothpaste, mouthwash, and other cleaning essentials
A plunger, and toilet scrub
A shower curtain
A self-grooming kit
Towels 
It would help if you visit Home addons to check out some of the best bathroom accessories and a lot more. 
Storage solutions
Moving to a new home can be quite chaotic and confusing. There are loads of boxes that have to be organized; therefore, proper storage is essential. Instead of using cardboard boxes to move your belongings, opt for more storage-friendly clear plastic boxes that can be stacked and stored efficiently. 
Moreover, try to implement some modern and smart storage solutions in your new home, as well. This tip is especially beneficial when you are shifting to a small house or apartment, and it will also help you in loading and unloading your stuff from the moving truck. 
For smart closet solutions, check what Allen+Roth offers according to houseyardlove.com.
Functional furniture
The furniture is also vital for any home; however, the question that you have to answer is; are you going to stick with the old furniture or are you going to look for something new? Your old furniture may have been well suited to the design of your old home, but it may not match the new one. 
Therefore, make sure that you only take functional furniture with you. You can hold a garage sale to get some extra money from the old furniture, or you can donate it to a homeless shelter, or any other place that might find a use for it. 
Decor elements
Decorating is an integral part of moving to a new apartment or house. The place doesn't feel like home until it is decorated with family pictures, artworks, decorative vases, and other personal pieces. 
Therefore, don't forget about the decoration, so that you can make your home look incredible for a housewarming party. 
A foolproof security system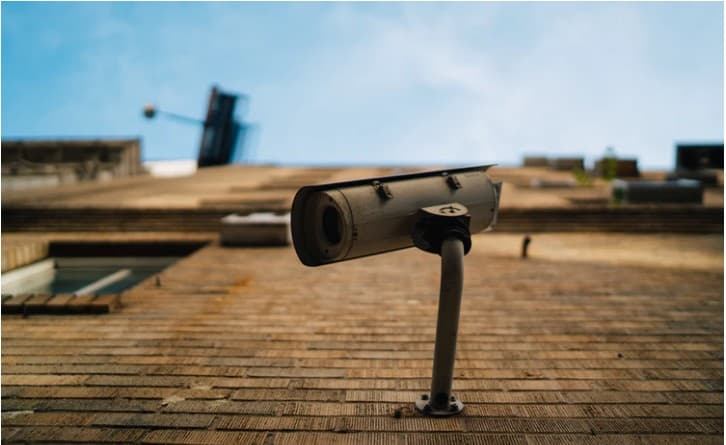 Security has become an integral element of any complete home these days, and when you move to a new home, you should remember to make some arrangements for security as well. 
First of all, you should invest in a modern wireless security camera. These cameras are quite simple to install, and they have numerous attractive security features that can make your home safer. For instance, the built-in alarms, night vision and motion detectors that most modern cameras are equipped with can make for a foolproof security system. Therefore, If I were you, I'd be looking for companies that do surveillance camera installations near me. 
It would help if you also considered investing in a sturdy and robust safe to store your essential documents and valuables. 
You can also use Allen and Roth lights to organize your home security as it is shown in this post.
A tool kit
When you move to a new home, a tool kit is a must-have. It is almost impossible to get your home running without one. You may have to assemble different furniture pieces or even make some quick repairs. Therefore, don't forget to bring a well-equipped tool kit with you when you are moving to a new home. Here is a quick list of some essential elements you should have in your tool kit.
Flat and Philip head screwdrivers
A hammer and nails to hang paintings
Pliers
Wire cutters
Basic plumbing tools like wrenches and sealing tape
Measuring tape
Some simple woodworking tools
A power drill
A quality WIFI router
It is almost impossible to live without an internet connection these days, hence before you move into your new home, make sure that you have an active internet and cable connection. Moreover, it would help if you also remembered to take a WIFI router with you when you are moving to a new home. Not only will it allow you to use the internet on your devices, but it is also completely essential for an automated home. 
Lightbulbs and batteries
Lightbulbs and batteries are two of the most commonly forgotten items when it comes to shifting to a new home. Most likely, the new home will not have light bulbs installed in every room, and then it is highly unlikely that the smoke detectors have fresh batteries either. Therefore, make sure that you pack some light bulbs and extra batteries when you move to a new place. 
A first aid kit
Lastly, you should always keep a first aid kit in your home. It can be especially useful when you are moving to a new home because the risk of having an accident while moving heavy furniture and other equipment is higher. Hence, don't forget to bring a complete first aid kit along when you are moving to a new home. 
To sum it all up, moving to a new home is not as easy as many people imagine it to be. However, if you follow this list of essential items, you will be able to transition to your new home without any problems.  
Author Bio: Garrett Thomas is a French national, a student of IT, in his final year at Stanford University. He is exceptionally passionate about writing his thoughts in words. He takes up writing projects in his leisure time to accompany his studies. He is obsessed with new technology and enjoys every bit of exploring it. He regularly shares his ideas at http://www.imperialcctv.com/blog/.
Amazon and the Amazon logo are trademarks of Amazon.com, Inc, or its affiliates.