As an Amazon Associate I earn from qualifying purchases.
You know those products that you never knew you needed until you actually have it in your hands? That's exactly how I feel about the Allen Roth tile collection. Every single tile that this brand offers is designed in such a way that my mind immediately wanders off and thinks, "I must find some corner where this will fit!"
This is because every Allen and Roth tile design has something unique and eye-catching about it. Not only that, the brand comes with that all-important "peace of mind" because, in the back of my head, I know that Allen and Roth is the real deal and won't disappoint.
Allen and Roth Tile Collection
Let me just get something out of the way here: Allen and Roth tiles are not meant for people who just want to buy "any old thing" and stick it to the wall. They are products for people who want to create a statement and really enjoy the home decor choices they've made.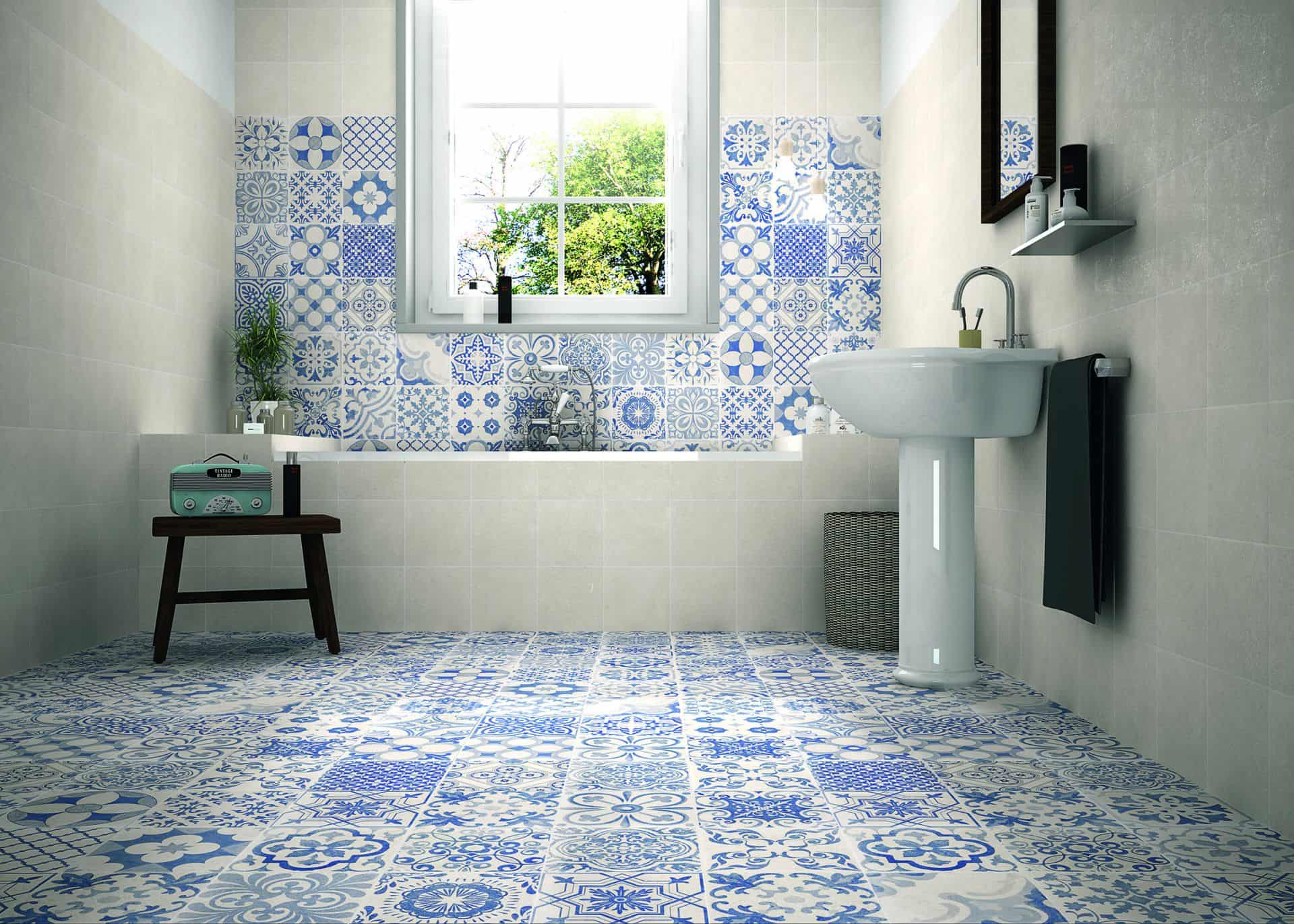 Allen and Roth tiles are created to expand the possibilities for a homeowner, in terms of how simple or elegant they want their walls to look. They make tiles suitable for indoor and outdoor use, as well as models that are frost-resistant, waterproof, easy to mix and match, and also durable and attractive!
Allen and Roth Tiles Features & Benefits
Quality
The vast majority of people that have made at least one Allen and Roth purchase in their life know that they're dealing with a brand that's very focused on delivering quality. Allen Roth tiles are made with the best materials the company has to offer, ensuring that both their indoor and outdoor pieces are durable and resistant to wear and tear, without compromising on the aesthetic of the products.
Versatility
Allen and Roth makes tiles for both indoor and outdoor use. That means that whether you're looking to decorate your patio or your kitchen backsplash, Lowe's has got you covered.
But the versatility of Allen and Roth tiles isn't just about their ease of placement: it's also about the different sizes and color options available. Gone are the days when wall tiles were dull and trivial!
Price
There are many situations where homeowners are forced to buy wall tiles in bulk. But Allen and Roth is an exception to that rule. Instead, their tiles are sold as single products, giving you the freedom to buy the exact quantity you need, thus saving you money!
Backsplash Tile
Kitchen backsplashes have recently become more of a canvas, where homeowners can showcase their good taste in interior decorating and choose tiles that are not just efficient, but also visually appealing.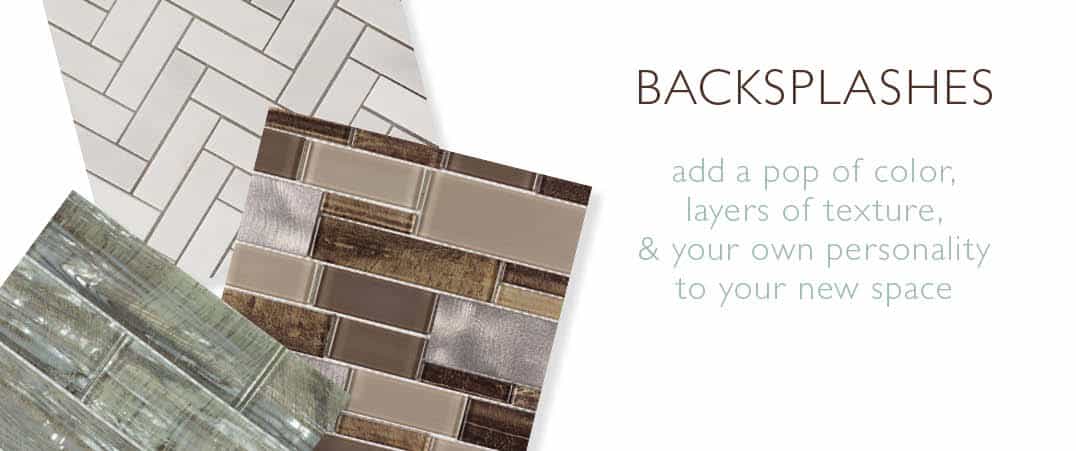 The Allen Roth Backsplash Tile collection features a multitude of styles that can turn the dullest part of your kitchen into a universe of pattern and color combinations. Regardless of which Allen Roth Backsplash Tile you choose, you can transform your simple kitchen decor into a luxurious looking wall, turning this bit of "dead space" into home perfection.
Pros:
●    Variety of colors to choose from.
●    18 styles available.
●    Made with quality materials.
Cons:
●    Additional information is only available through a Lowe's Kitchen Specialist.
Subway Tile
The name of this type of tile doesn't leave much room for interpretation, as far as its origins are concerned. Allen and Roth Subway Tile is a timeless choice for people that want to give their home a traditional feel, but are still looking for modern colors, such as charcoal or pearl.
Suitable for both kitchen and bathroom applications, Allen and Roth Subway Tile is made from durable ceramic, featuring pieces in various sizes: 4×12 inches, 3×6 inches, or 6×6 inches. This versatility opens up a world of possibilities and you can even mix and match the different sized pieces, while still having the freedom to purchase exactly the number of tiles needed to see your project through.
Allen and Roth Subway Tile is designed for wall application and is scratch-resistant, but also easy to clean. The glazed finish matches well with many kitchen countertops and wall colors.
Since these tiles are not frost-resistant, they are not recommended for outdoor use.
Pros:
●    Generous color variety.
●    Scratch and stain-resistant.
●    Good for bathroom and kitchen use.
●    Three different size options.
Cons:
●    Not frost-resistant.
●    Some tiles arrive scratched.
●    Some colors do not match.
Wavecrest Tile
Allen and Roth Wavecrest Tile is basically a subway tile in its design, with a wave texture that adds a beautiful visual effect and a more modern look for your bathroom of the kitchen. Despite its pattern, this tile is just as easy to clean as a tile with a flat surface, so you only have to worry about mixing and matching this product with your current setup.
Unlike the previously-described model, Allen and Roth Wavecrest Tile is available in a single size: 4×12 inches.
It can easily be combined with regular subway tile, to create a stunning look and, because of its white color, it can also be easily matched with tiles in other colors.
Even though this product is not frost-resistant, it still has multiple suitable applications, such as on patios, fireplace exteriors, and also your average bathroom and kitchen. With a price available per piece, owners can purchase just the needed amount, although a 10% surplus is always recommended for angles and cuts.
Pros:
●    Easy to clean.
●    Modern wave texture.
●    Good for kitchens, bathrooms, patios, and fireplace exteriors.
●    Chemical resistant.
Cons:
●    Available in a single size.
●    Only comes in white.
●    Not frost-resistant.
Mosaic Wall Tile
I could spend hours writing only about Allen and Roth Mosaic Wall Tile, as each of the 10 available models are like an invitation to start redecorating all over again.
The beauty of Mosaic Wall Tile is that no two pieces are the same, meaning you can step up your decorating game to a point where your home looks like no other.
Allen and Roth Mosaic Wall Tile pieces sold by Lowe's are available in different patterns and colors, with sizes that create playful wall patterns.
From herringbone patterns to natural stone, Allen and Roth provides homeowners with quality wall pieces that can adorn several spots inside the house.
Some Allen and Roth Mosaic Wall Tile options are suitable for both indoor and outdoor use, making patio decorating easier and adding a drop of elegance to every sweet spot.
Pros:
●    Suitable for indoor and outdoor use.
●    Unique pattern on each tile.
●    Smooth surface.
●    Eye-catching detail.
●    Different color options.
Cons:
●    Some models are expensive.
●    Most models are not chemical resistant.
Diflart Italian White Carrara Marble Mosaic Tile
Sadly, Allen and Roth Winter Sky Mosaic Tile is no longer available at Lowe's, but that didn't stop me from finding a replacement! This tile's intricate marble design is a statement of elegance, as marble has a luxurious feel.
These tiles are available in a wide variety of patterns, including herringbone, hexagon, basket-weave, and square. Regardless of which pattern you choose, you will experience first-hand the quality of Italian Carrara marble. While the marble effect on this tile is astonishing, there is also a consistency in its shade.
Probably one of the major benefits of this Allen and Roth Winter Sky Mosaic Tile replacement is the fact that it's so versatile – it's really up to you to choose its application. It can adorn bathroom walls or kitchen floors, but also any other room decorated in a Roman style.
Every one of these design options is delivered in a box containing five sheets, with a coverage of one square foot per sheet.
Pros:
●    Different tile patterns.
●    Made with quality Italian marble.
●    Versatile placement options.
●    Free damaged tile replacement.
Cons:
●    Expert installation option is expensive.
●    Expensive product.
Bullnose Tile
The Allen & Roth Bullnose Tile is yet another viable option for bathroom decor, provided you seek that sleek profile given by its rounded edge. This ceramic tile is available only in a pearl color, making it easier for you to blend it with your other decor items/cabinetry pieces.
This tile measures 3×6 inches per piece, which is pretty much the standard size of many Allen Roth tile models. While simple, this tile is very elegant, giving your bathroom a contemporary vibe.

Allen & Roth Bullnose Tile manages to be elegant, but also qualitative. It is chemical resistant, but best cleaned with a damp cloth and mild detergent. It's not frost-resistant, so it's best used for shower walls, fireplace exteriors, bathroom and kitchen walls, or kitchen counters.
Pros:
●    Made from quality ceramic.
●    Chemical-resistant.
●    Versatile placement options.
●    Easy to clean.
Cons:
●    Not frost resistant.
●    Available in a single size.
●    Available only in a pearl color.
Glass Tile
Glass tile will always be the talk of the town and Allen + Roth Glass Tile is no exception. In fact, the choice of color and pattern with Allen + Roth Glass Tile leaves a lot of room for imagination, so you can get really creative in your home decorating project.
Its rectangular design allows for both vertical and horizontal placement, while the available color choices expand your placement options, discounting the idea that glass tiles are only suitable for bathrooms and kitchens.
You can opt for either a marble or metallic effect, creating visuals that guests will envy you for. Use the Allen + Roth Glass Tile with the marble effect for your interior decorating and complete your outdoor home decor with the metallic tile.
At 12×12 inches per tile, every piece has a decorative border that makes a statement wherever it's placed, allowing tiles of different colors to blend into the bigger picture.
Pros:
●    Available in two different styles.
●    Stunning visual effect.
●    Sold individually.
Cons:
●    Not chemical resistant.
●    Marble glass tile only for indoor use.
●    Not suitable for floor use.
Conclusion
Allen and Roth will always be about two things: quality and uniqueness. And, when looking at the Allen Roth tile collection, it becomes pretty obvious why. Every model we've seen today has something that differentiates it from what the competition has to offer.
If you're looking to spruce up your kitchen and/or bathroom walls with something other than paint, consider wall tiles. Take advantage of Allen and Roth's various colors, textures, materials, and designs to give that unique touch to your space.
Besides the fact that the vast majority of their tiles are different from one another, their different sizes, color options, and quality materials, such as glass or ceramic, puts Allen and Roth tiles at the top of my list!

Amazon and the Amazon logo are trademarks of Amazon.com, Inc, or its affiliates.
Last update on 2023-11-20 at 03:28 / Affiliate links / Images from Amazon Product Advertising API